Post by mrmetallic on May 15, 2020 12:00:00 GMT -5
Ok, after a couple days messing around with things on my new bench, here's the first real project. I've wanted to do a build based on this box art for quite some time.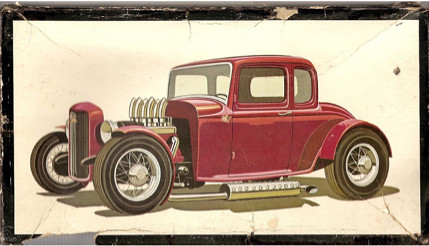 At first I was planning to base it on modern tooled parts, to get the flavor of what was going on but with more accurate parts. I broke out a virgin Revell 32 5W and started whacking on the frame. Gave it a nice Z front and rear. Then I started looking for wheels and tires. That's when I started looking at the art more closely and realized something. If you look carefully at the engine, the valve covers appear quite vertical, like a Nailhead. I know that box art can be an artists interpretation of the subject matter, but it got my wheels turning. What if instead I did a build with all vintage tooled parts. It will still fit my "Twisted Box Art" series, and allows me to build a pretty straight forward build for my first project in 4 months. And, we're off...
Here's the parts I started with. I grabbed a frame from the AMT 32 Phaeton because it doesn't have the exhaust and rear molded in. Then I grabbed the suspensions and wheels from the AMT 34 Ford pickup.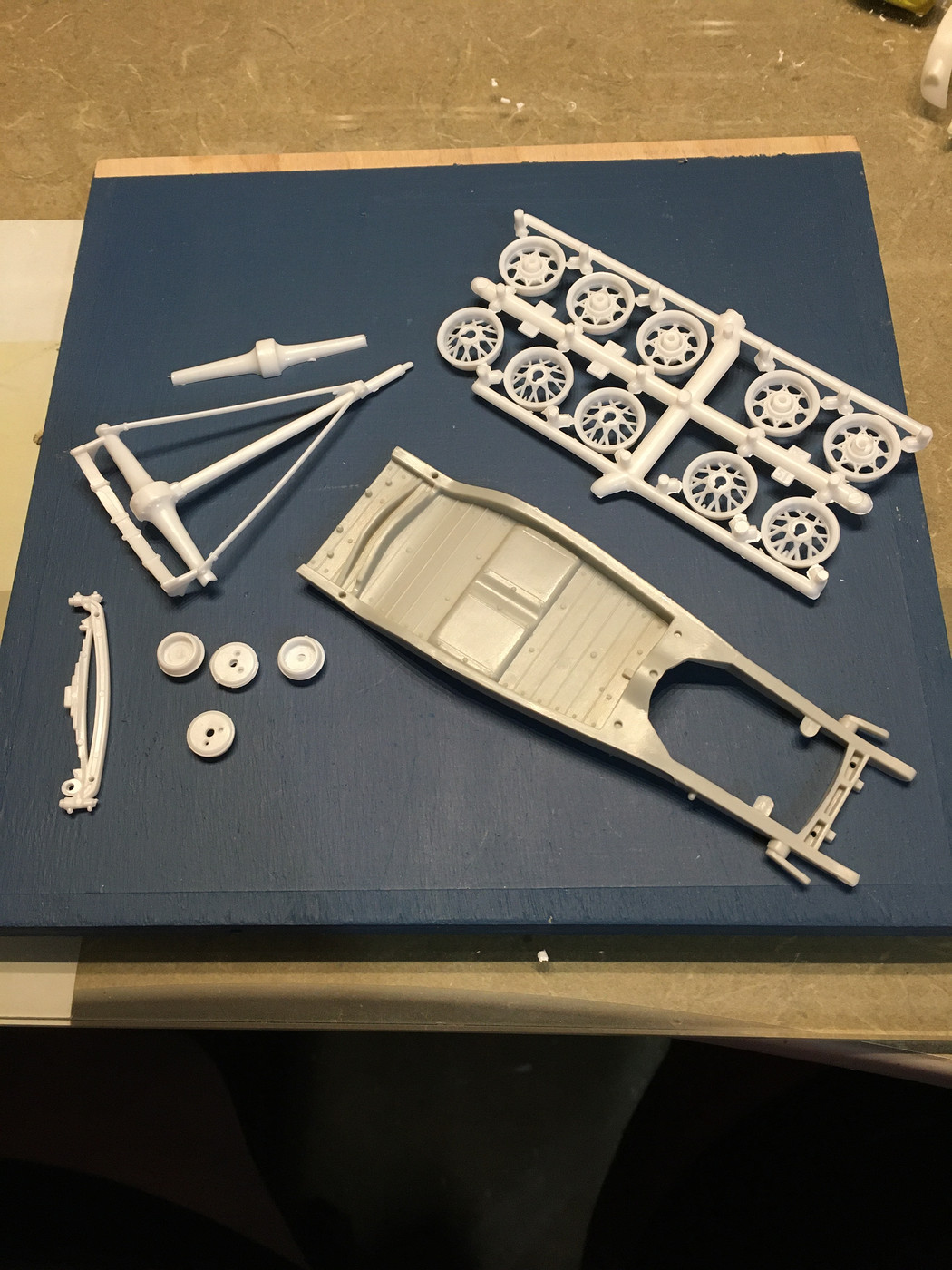 To make the front Z easier, and to extend the frame slightly to make room from the slightly larger Nailhead, I cut the front section of the 5W frame and grafted it on to the phaeton frame.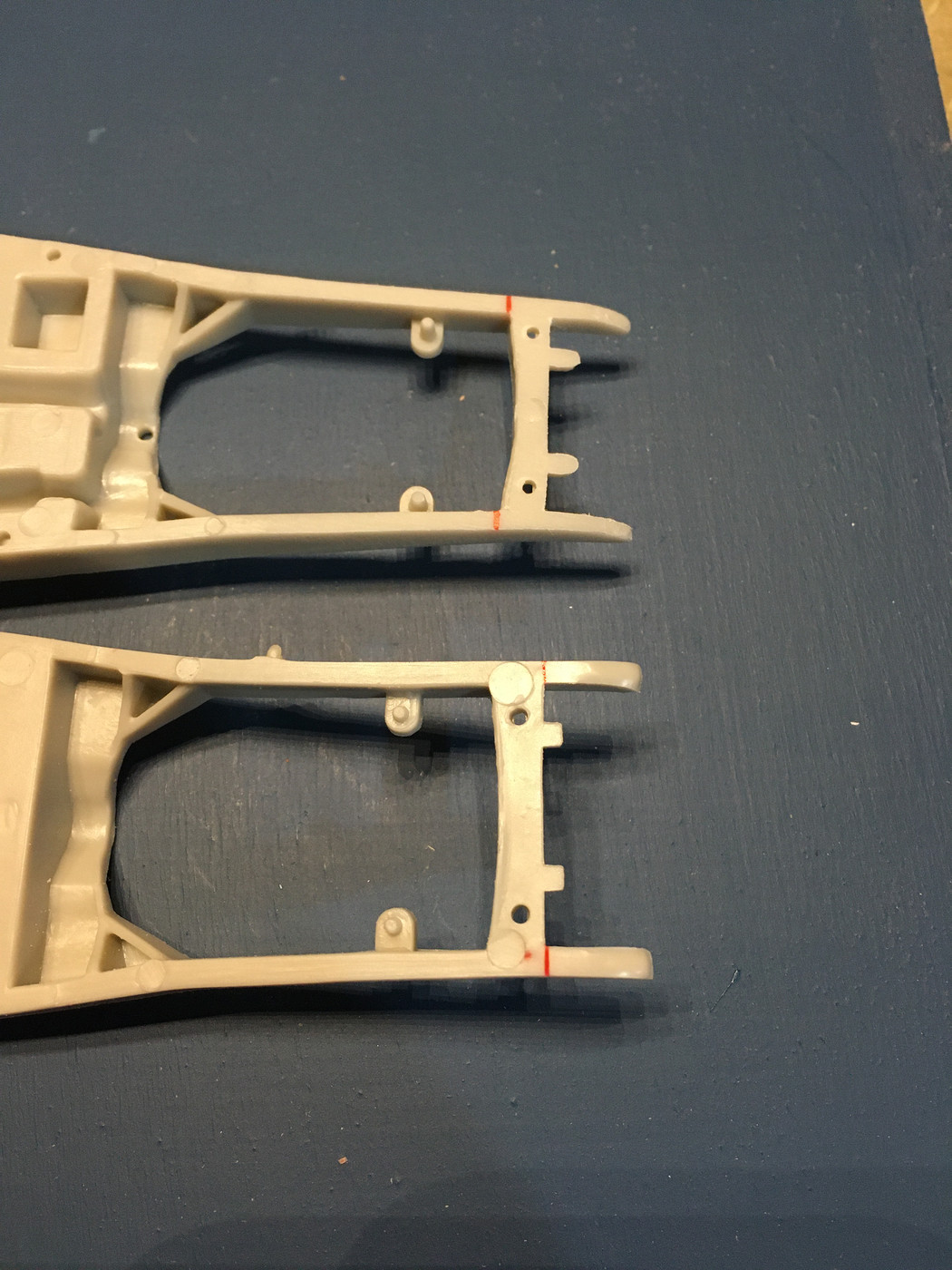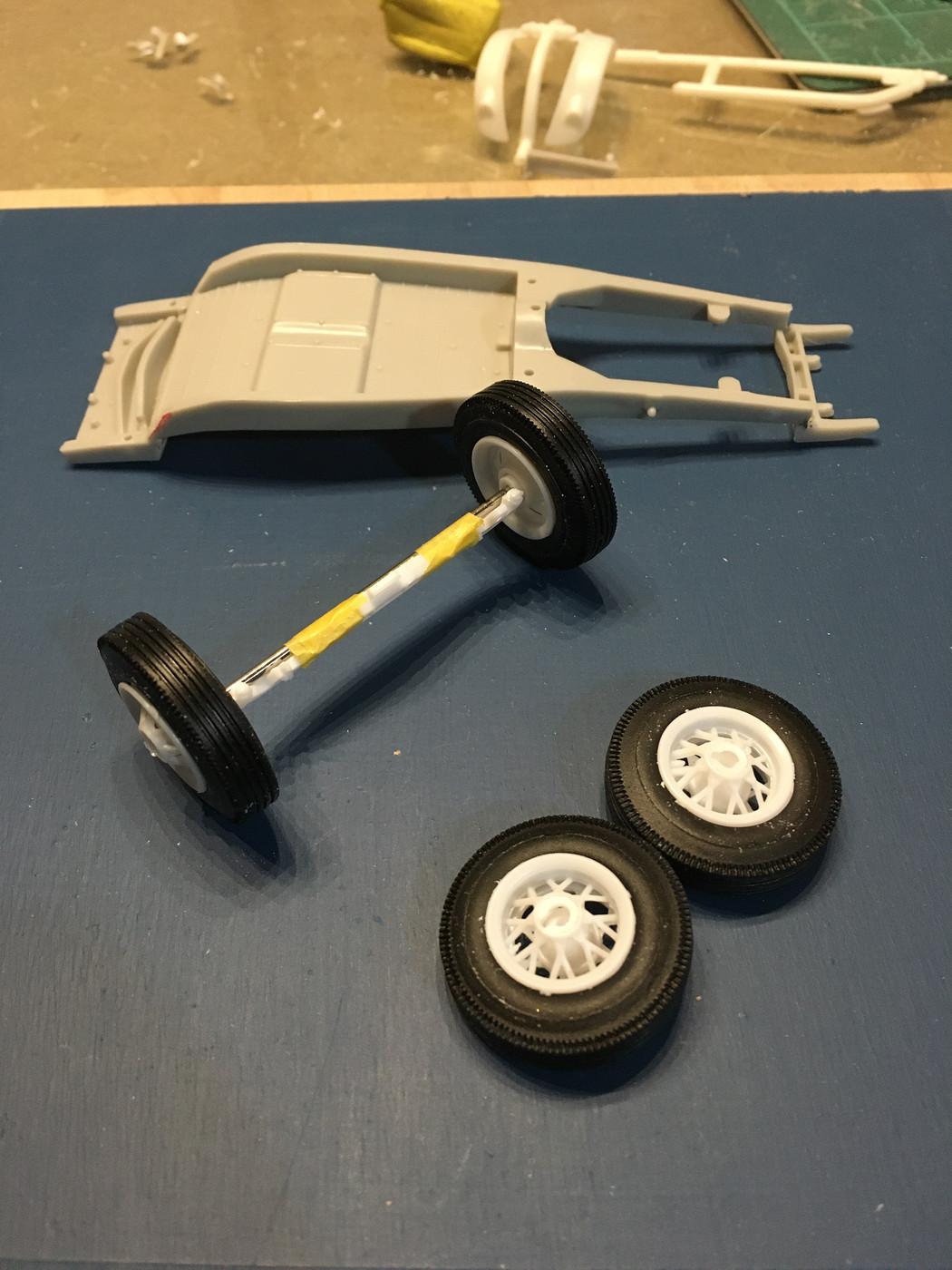 I have the most recent issue of the AMT 5W to base this build on from RC2 (can't believe Round2 hasn't given this or the roadster the retro treatment.) Thankfully my good buddy Randy is giving me an original issue body to use on this. I made a recessed firewall out of a simple piece of sheet plastic, which also sets the height of the channel over the frame.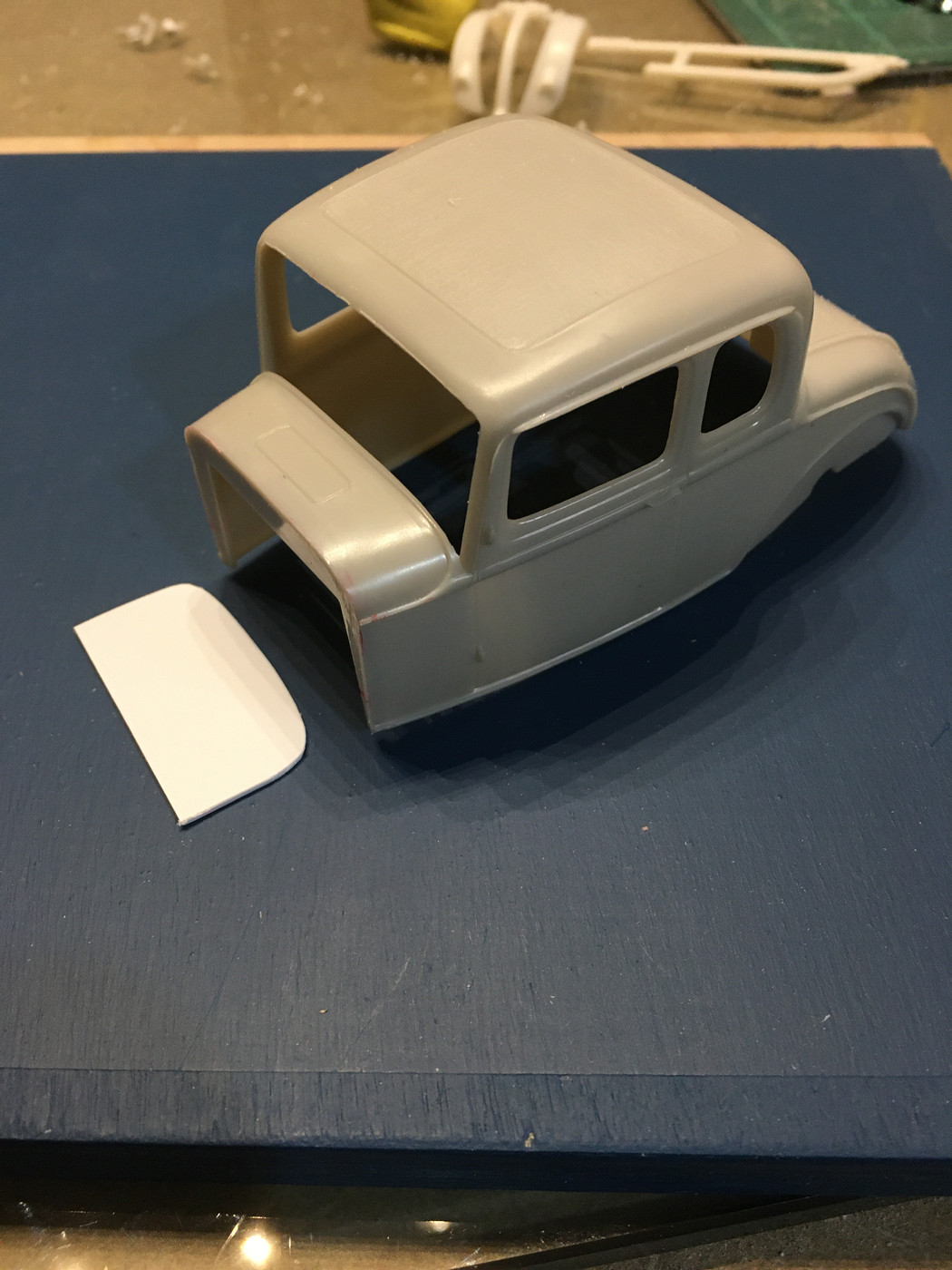 And here is the first mockup. I think I nailed the stance. Debating the wheel choice, might go with 3rd issue AMT roadster wires because I like the shape better, but they don't have the annoying ejector pin marks on the outer rim face like the first two issues do. And I'll be swapping the blackwalls out for some pinner whites. The Nailhead is from the AMT 40 coupe/sedan delivery. I need to figure out a 6 carb intake for it.